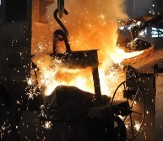 Metallurgy
A good dryer cylinder casting requires good alloys and exacting quality control procedures throughout the molding and casting process.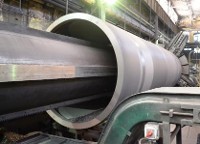 Precision Machining
Each cast dryer cylinder is precision bored and ground to ensure uniform wall thickness and concentricity. The cylinder is then NDT tested to ensure shell integrity.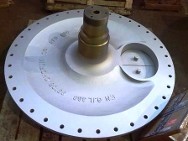 Dryer Heads
Dryer heads are cast, precision machined and assembled to the machined shell. We also supply replacement dryer heads for all other OEM dryer cylinders including Black Clawson, Rice Barton, GL&V, Beloit, Valmet and Voith.

Balancing
Each complete dryer cylinder is 3-plane balanced according to G1.5 specifications at 20% over the design speed.

ASME Certification
Every dryer assembly is pressure tested according to ASME standards, witnessed and certified by an ASME inspector. Certification documents are provided to the customer.

Shipment
All dryers are protected and carefully packed for transportation. Spinnaker manages all aspects of shipment from the factory to the mill loading dock.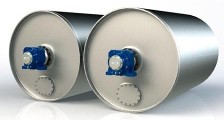 Steel Dryers
Steel paper machine dryers are equivalent to cast iron dryers in construction integrity, maximum pressures, and cost. They have advantages in weight and uniform heat transfer. Contact us to discuss steel dryers and/or receive a quote.
Click here for a case study on steel dryers